Client:
90210 Kitchen & Bath 90210kitchen&bath.com

Work:
Design, Photography, Web Development, Marketing + Advertising

Location:
Los Angeles

Date:
2019

Details:
Contracted for 6 months, I successfully updated & managed all internal & external art/media/design resources for 90210 Kitchen & Bath. This included creating a custom BigCommerce theme for their websites, as well as redesigning all of their branding, photo, and advertisements for all media platforms.


One large success was creating/managing all of their social media marketing including several Pinterest Ads that reached over 1.2 million people per ad.
Due to legal reasons, I'm not allowed to feature all of my work from this project on my website.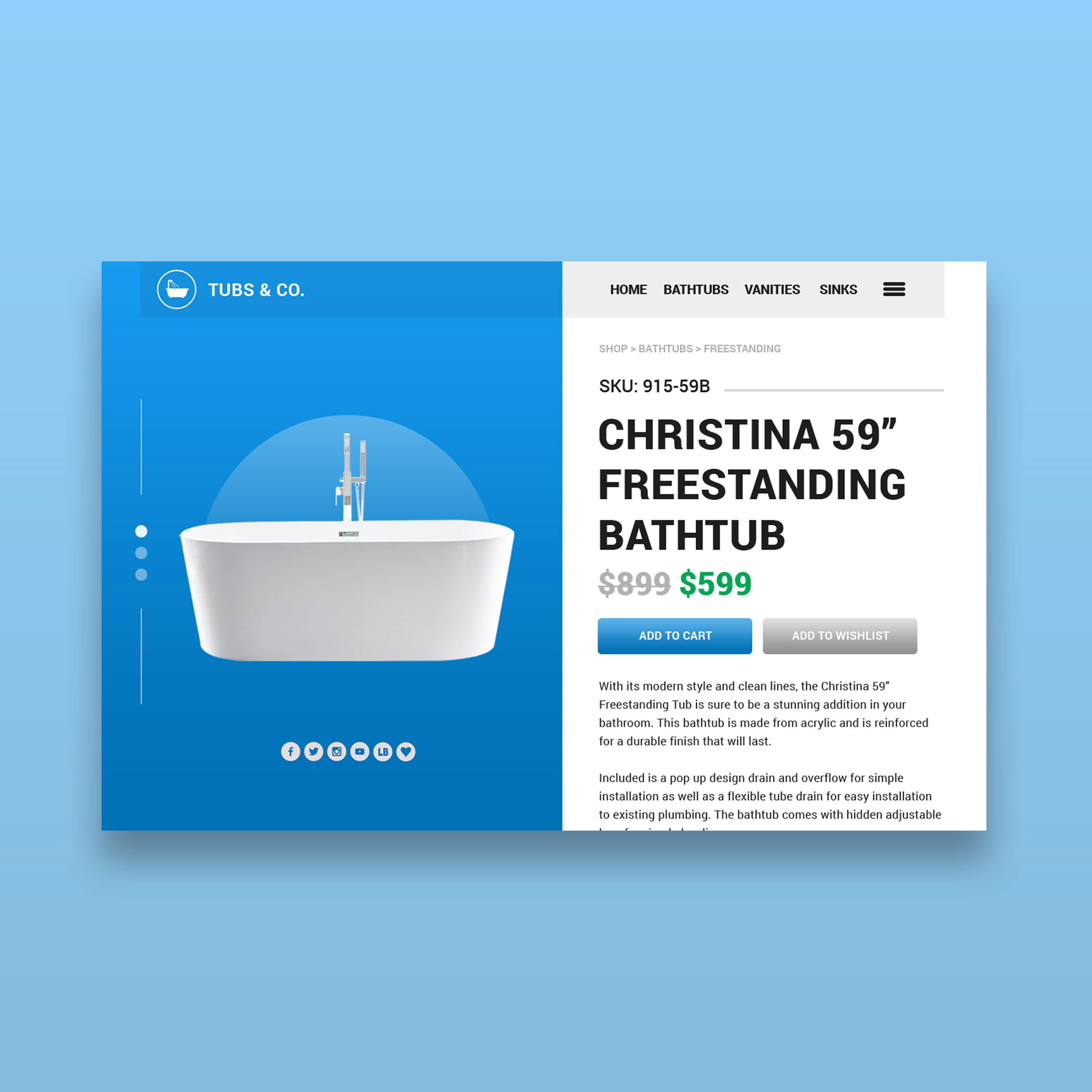 Concept Site Design
Instagram Ad Design